Jones County


History & Heritage, Inc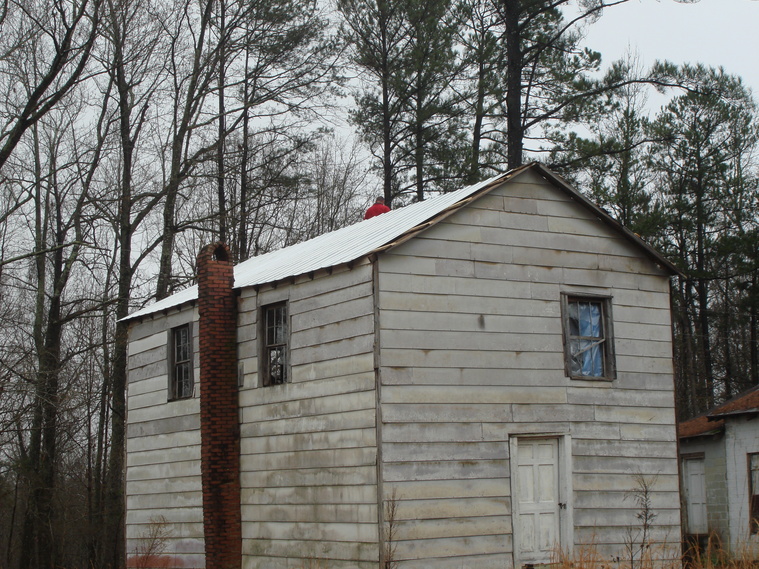 Jones County History and Heritage, Inc. (JCHH) has partnered with the Holt's School Foundation to preserve one of Jones County's one room school houses.
Holt School, located at 128 Holt Chapel Road in Jones County, is a historically and culturally significant two story frame building that was built in the 1930's to educate the black children of the community. A one room school for grades one through seven was held on the ground floor and the upper floor was used as a meeting hall for the Sunlight Brothers and Sisters Society. It is one of the few unaltered African-American schools of that era still standing.
The school, established prior to 1896, previously had met in Holt Chapel, an African Methodist Episcopal (AME) church founded in a log cabin in 1874. The later frame building shared by the church and school has been replaced by the present Holt Chapel, adjacent to Holt School. Today, the school building is closed because of structural problems, but a small loyal congregation still meets in Holt Chapel and hosts annual meetings and dinners which the general public is invited to attend.
Holt School Inc. was incorporated in 2006 to restore and preserve the two story frame school building built in the 1930's. A Board of Directors has been chosen, a committee of interested citizens has been formed and bylaws have been written. Corporate and nonprofit 501(c) (3) status has been obtained. The school sits on 0.30 acre and Holt School, Inc. holds the deed for this property. Jones County History and Heritage, Inc. paid for the removal of several trees which were a threat to the building. Donated professional services include a property survey and legal work for the preparation of incorporation documents. A grant of from Tri-County EMC, along with a donation from Jones County History and Heritage, Inc., has been used to replace the tin roof.
As an ongoing activity, the Board will investigate and discuss potential activities for the restored building. We want the school to replicate the appearance that it had as a school while offering a museum effect displaying memorabilia that would have been seen in this period. We want it to be a place where both children and adults can visit and learn what impact this period school building had on the growth of America. What could a child learn if they came to Holt School and had their teacher sit them down and allow them to relive the experience that their grandparents or great-grandparents may have had? What could their grandparents or great-grandparents experience if they could once again sit in Holt School and remember the experiences of their childhood? We are only limited by our imagination.

The school with a new tin roof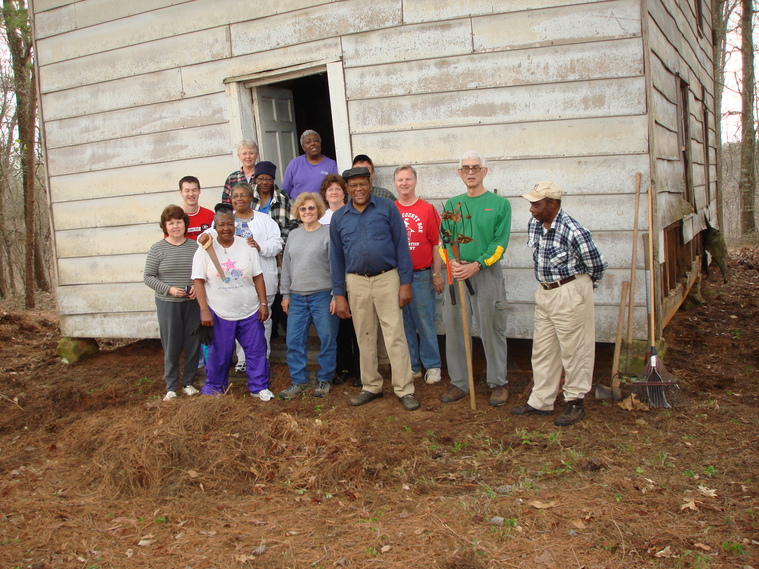 Clean up day at the school